Our Licensed Staff
Our dedicated staff members are here to provide support, compassion, and information to help you through your journey of grief and the celebration of your loved one's life.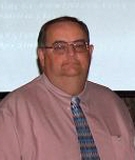 Michael Honaker
Licensee-In-Charge & Funeral Director
Mike Honaker is the manager of Honaker Funeral Home. Some of his hobbies include riding ATV's, hunting, fishing, working with his horses, Missy and Dakota. He also enjoys the company of his daughter's birthday present, Katie, a Australian Shepherd/Blue Healer mix.

Mike has one daughter, Rachael Shea, a Registered Nurse employed by Health Smart of West Virginia. He also has three sisters: Debbie, Kristi, & Lisa.

Mike has grown up in the funeral home and has worked there since 1972. Many things have changed in the funeral profession but some things remain constant. And they include service, devotion, dignity, and respect to the families they serve.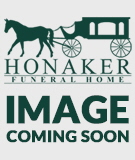 Kevin Cooke
Funeral Director
Kevin L. Cooke comes to us from Oceana in Wyoming county, WV. He has many years in the funeral industry and is a very valuable asset to us. He is knowledgeable in all aspects of the funeral profession and is always willing to assist you in your time of need.

Kevin is married to Dee (Mendez) Cooke and they reside in the Logan area.